Prince Kerryl Sawall of Amber appears in an online game called:
"The Stars Over Kolvir" at: www.rpol.net
To see how the game progresses, visit here: http://www.rpol.net/game.cgi?gi=27131&gn=Amber:+Stars+Over+Kolvir
Prince Kerryl Sawall, Lord of Hawthorne: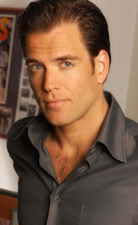 A montage of Kerryl (thanks to Michael Weatherly))
Small size

Larger size

His Chaosian form, a Nightmare:

Princess Cassandra Swayville (his beloved):

Lady Coralyne Tiana Sawall (his mother):

Lady Titania Sawall (his grandmother):

Prince Khar Barimen (his father):


Kerryl's Journal can be found here.
Join Kerryl and his relatives in Amber and Chaos.


View My Guestbook
Sign My Guestbook
To view the previous Guestbook entries.

R. Cal Westray, Jr.
Revised: January 29, 2009.