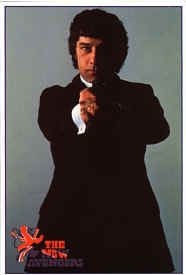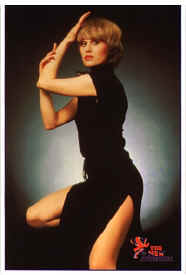 The New Avengers: Gambit and Purdey links:>
The Return of Steed by Dave Matthews
Dave Matthew's Authorized Guide to the New Avengers
The New Avengers Quote Page - Bromfield Hall Gambit and Purdey quotes
Zip file of New Avengers icons.
An amusing April Fool's joke: A New Avengers and Dr. Who crossover featuring Purdey - "The Dellon Godhead" at: http://www.stomptokyo.com/movies/dellon-godhead.html.
Another New Avengers Crossover is set in 1975, revolving around Purdey and Gambit's first meeting inspired by the back of card 70 from Strictly Ink's recent TNA trading card set, and Gambit's comment about "taking three bullets going over the wall" in "The Eagle's Nest."
If you'd like to take a look at "Berlin", it's here:
http://www.fanfiction.net/s/3649226/1/Berlin

View a bunch of scrapbooks full of cool TNA articles that Timeless A-Peel has scanned and provided on a website for us to view at:
http://s144.photobucket.com/albums/r192/timelessapeel/
Avengers Web Discussion Groups:
Participate in web discussions on TheAvengers.TV International Forum.
Yahoo! Groups: Mike_Gambit. Owner is CalWestray.
Yahoo! Groups: 3_Stable_Mews. Owner is he_who_whispers.
Mike Gambit (Gareth Hunt) links:
Gareth Hunt in Dave Matthew's Authorized Guide
Gareth Hunt biography - Avengers Forever by David K. Smith
Purdey (Joanna Lumley) links:
Joanna Lumley biography - Avengers Forever by David K. Smith
New Avengers Midi theme:
New Avengers (Cresendo) Theme (48k)
New Avengers (Darren Smith) Theme (36k)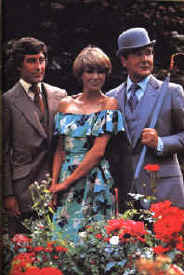 View My Guestbook
Sign My Guestbook
To view the previous Guestbook entries.
R. Cal Westray, Jr.
Revised: September 18, 2013.