Firesign Theatre:

The zaniest comedy troupe, with a cult following. I have listened to their material since the mid 70's. I enjoyed the PBS program "Weirdly Cool" that was on December 1, 2001. It was "indeed" weirdly cool!

NEW!!! Release date 09/30/2008

http://www.shoutfactorystore.com/prod.aspx?pfid=5256794
The Firesign Theatre's Box of Danger - The complete works of Nick Danger.
Enter Nick, a slick dick up to his wick in postmodern schtick. Waist-deep in "White Album"-era pop references and not afraid to lose World War II, Nick Danger and company sell some Loostner's Soap and smoke every Old-Time Radio convention down to the roach clip as the Firesign Theatre unwittingly gives birth to the gumshoe that will become their frontman to a generation of fans. Break out the I Ching and drop that pickle—you don't understand how radio works!

Firesign Theatre. Who 'am' us anyway?
Phillip 'Phil' Austin (filmography from IMDB).
Peter Bergman (filmography from IMDB).
David Ossman (filmography from IMDB).
Phillip 'Phil' Proctor (filmography from IMDB).
The theme music you hear is "Harlem Noctourne", from "Mike Hammer PI". You can sample the music again here. It is the theme song Phil Austin uses in "Nick Danger: The Daily Feed Tapes". Another theme you can listen to is "Billville" from "Boom Dot Bust".
My favorite characters from Firesign Theatre are Nick Danger and Rocky Rococo. Danger is a private detective and Rocky Rococo is Danger's nemesis. Rococo (a dwarvish man in a fez - wears terrible perfumes, like "pyramid patchuli" and "pickle on a rope") is an extended impression of Peter Lorre playing Joel Cairo in the film "The Maltese Falcon".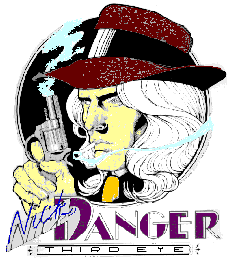 From: "The Further Adventures of Nick Danger"
NARRATOR: Los Angeles, he walks again by night. Out of the fog, into the smog. (cough) Relentlessly, ruthlessly (NICK: I wonder where Ruth is), doggedly (woof woof), toward his weekly meeting with the unknown. At Fourth and Drucker he turns left. At Drucker and Fourth he turns right. He crosses MacArthur Park and walks into a great sandstone building (NICK: ooh - my nose). Groping for the door (ring) he steps inside (ring) climbs the thirteen steps to his office (ring). He walks in (ring). He's ready for mystery (ring). He's ready for excitement (ring). He's ready for anything (ring). He's... (answers phone)
NICK: "Nick Danger, third eye."
CALLER: "I want to order a pizza to go and no anchovies."
NICK: "No anchovies? You've got the wrong man. I spell my name Danger!" (HANGS UP).
CALLER: "What?"

Another typical conversation:
NICK ANSWERS THE PHONE IN HIS OFFICE.
ROCKY: I want to order an anchovy to go, and hold the pizza.
NICK: Anchovies?
ROCKY: Yeah, those little black things, with eyes!
NICK: You've got the wrong man. I spell my name (LOOKS AT HIS NAME ON THE WINDOW PRINTED BACKWARDS) ...REGNAD!
(HANGS UP).

Firesign Theatre Links:
Firesign Theatre The groups main site.
"In Duck Town, it's the Sack of Duck Truck Stop Waffle Shop. And it's just like all truck stops, full of trucks. Stopped. Yes, the truck stops here."
Lexicon of Firesign Theatre (4 parts) by Niles D. Ritter.
Introduction and Table of Contents of Firesign Theatre (3 parts) by Niles D. Ritter.
Firezine! The Official Official Digital Magazine of the Firesign Theatre
J-men Forever. A tribute to a video project where they took an old black and white cheesy movie serial (with an appearance by Leonard Nimoy) and dubbed over new voices - making the movie more entertaining. J-men Forever appeared on USA Network's "Night Flight" in the 80's and has become a cult flick. Another Firesign project was "Hot Shorts", a collection of short black and white films by Christopher Morley. It looks as though it may have been referred to under another name, "The Day the Earth Got Stoned".

Nick Danger:
DocTechnical.com has lots of Firesign material to enjoy.
Nick Danger on XM Radio!
Nick Danger in the Thrilling Detective site by Kevin Burton Smith.
The Realm of Danger. More Nick Danger 3rd eye by Nick Danger.
Nick Danger's Nethome.

Yahoo! Groups: Chromium_Switch. Owner is Fyresign_Theatre.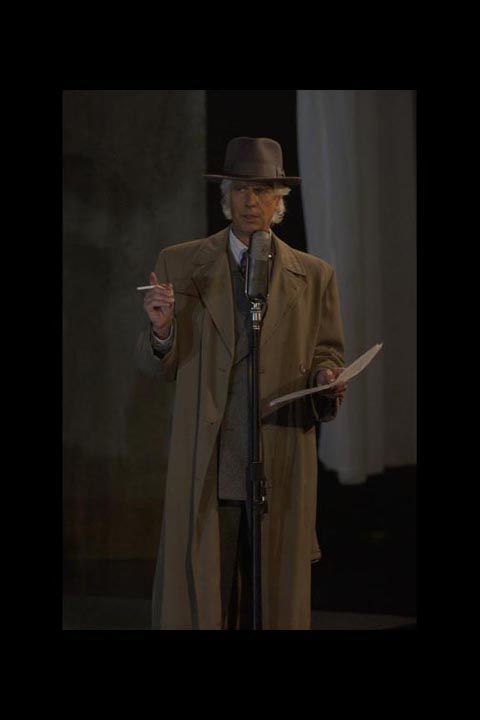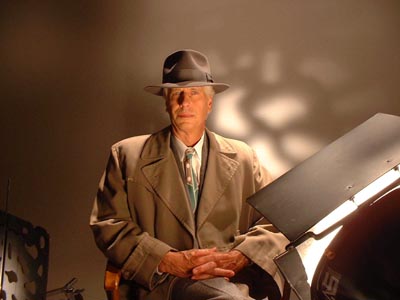 If you want to know about another comedic gumshoe, visit Tommy Sledge, P.I.